Should I ask most general public wine drinkers, their favorite white wine, one answer will undoubtedly be, I only drink red wine. Although I used to be that person, it puts a frown on my face because I now know what those red only drinkers are missing. The next four replies will be, in no particular order, Chardonnay, Pinot Grigio, Sauvignon Blanc or Riesling. And the frown will still be hanging on my face because there are so many others that make beautiful, affordable white wines.
Janice Robinson, one of the most widely known wine writers in the world, lists 247 on her website. In the past few years since I began this wine journey, I have, so far,  tried sixty-six (66) different white varietals. Ah, but I digress. My point is that there is so much more than the one or two wines you currently drink and think you like.
So today, I want to introduce you to the white wine varietal: Albariño.
Albariño is a white wine grape that is from the northwestern coastal region of Spain called Galicia. This grape is indigenous to this region, which grows an estimated 60% of the world's harvest. Cross the northern border of Portugal (which spells it Alvarinho), and we are now looking at +/-98% of the world harvest.
Albariño makes a refreshing bone-dry wine with lively acidity, a light body, and a clean texture. It has medium alcohol levels (12-13%), and no tannins. Aromas and flavor profiles might include lemon zest, green apple, ripe melon, nectarine, peach, pear, and apricot as well a moderate minerality, including salinity. In some sub-regions, the wine may impart an earthiness. Drink it between 38º-45º. Drink this wine young, but it will hold for up to five years.
Albariño pairs well with finfish, octopus, and squid, as well as sushi. It also pairs well with lighter meats like chicken and pork and green salads.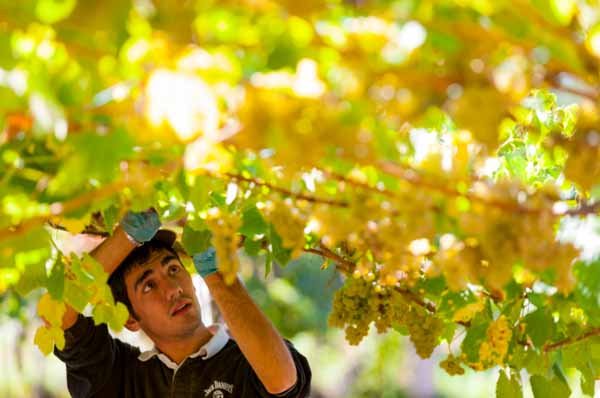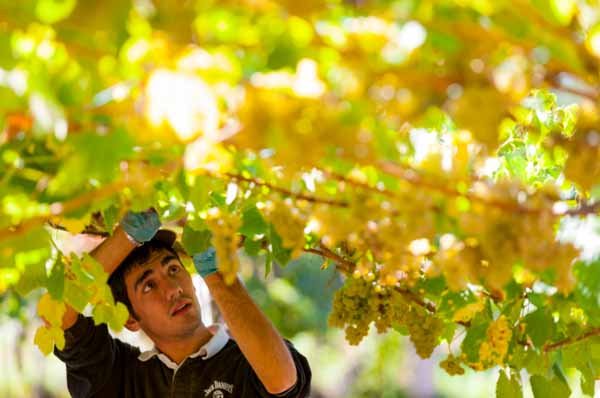 Expect your average Albariño to sell for $13 to $25.
D.O. Rías Baixas is Home of Albariño – Indigenous Spanish White Wine
As I said above, Albariño originates in Galicia (similar to a state with the US). Within Galicia is the D.O. (Denomination of Origin (official wine region) called Rías Baixas. This original appellation was designated in 1980 and then modified in 1986 when Spain joined the European Union.
Subsequently, sub-regions of Rías Baixas were created to finetune the focus of the various micro-climates within the sub-regions. There are five Sub-regions. (seen below)
If you would like to dig deeper into the sub-regions of Rías Baixas, please go to the Rías Baixas website.
The Vineyards
There are 9,000 acres under vine and 20,000 individual vineyard plots situated between 330 feet and 985 above sea level, primarily located within the Pontevedra province of Galicia. Given its proximity to the northern Atlantic Ocean, the climate is cool and wet. Fortunately, the area is graced with 2,200 hours of blue skies and sunshine during the growing and ripening season.
Because of the wet, humid and, cool-climate, the vines are trained on a wire trellis that is generally seven feet tall. This allows for breezes to flow under and over the vines to prevent mildew and promote even ripening.
But enough about the where and how. Let's talk about actual wine.
---
The first three wines below were provided to me as samples.
Paco & Lola Albariño 2019, Val do Salnés, Rías Baixas D.O., Galicia, Spain
This was the first wine that we sampled. We had tasted it at the 2020 Charleston Wine & Food Festival and were excited to give it a second look. Of the three that we received, this was Gary's favorite. And I must say that this declaration did not surprise me.
The color is a pale straw with slight green hues. The nose offers lush notes of lavender, white flowers, and citrus. The acidity provides a bright and refreshing sip with just a little zip or zing on your tongue. Lavender and citrus come through on the palate. The finish does not linger long, so that you will want another sip soon. This would make a great cocktail wine but also be perfect on a warm day out on the water. Be that a river, lake, or tidal creek. AVB is 13%
This is what I would call a classic Albariño. And I fine specimen at that.
I have not been able to locate this wine locally, but I did find it on Wine.com. It sells for $22.99.
Altos de Torona Sobre Lias Albariño 2019, O Rosal, Rías Baixas D.O., Galicia, Spain
I am a BIG fan of this beauty of a white wine. For Gary, this one is second.  The color is a pale straw that has a yellow center going clear out to the edges of the glass. The nose is full of fruit aromas, including apple, lemon, and apricots. Gary also noted a subtle but very specific scent of the spring flower Freesia. AVB is 13%
This is not the classic style of Albariño that one expects as the Paco and Lola mentioned above. But for me, this is such a treat and demonstrates that Albariño is not a one-trick pony.
The Altos de Torona shows exceptional balance. The acid is juicy and lingers. The body is medium weight with a lush, huggable mouthfeel. This, I am sure, is due to the six months on the lees. Flavors of note on the palate include apple, hints of pear, and lemon zest.
I have to find this wine locally. Stay tuned on that. Should you find on your own, expect to pay about $19.00 a bottle.
Eidosela Albariño 2019, Contado do Tea, Rías Baixas D.O., Galicia, Spain
This wine is the last of the three samples we received.
The color is also pale straw and very clear out to the edge of the glass. Of the three, this one would also fall into the Classic style that one expects from an Albariño. The nose was, in one sniff, merely generic citrus and in another a strong lemon. The acid was mouthwatering but did not linger. The palate was primarily mineral and citrus and, in a way, somewhat similar to a Sauvignon Blanc. AVB 13% ($13.00)
Past posts that include Albariño:
#WIYG – Rombauer, Luna, Allemand, & More
---
This was an excellent opportunity to sample three very different Albariño wines from Rías Baixas D.O. Each wine had its high points, and I am sure you will find many loyal drinkers once you give them a try. The next time you are at a wine store, head to the Spain section and look for Albariño from Rías Baixas.
That is all for now,
Cheers,
Rick & Gary
---