This post has garnered a great deal of attention since I first posted it back in July of 2017. When you do the online search, "what happened to Meoimi", this post is at the top of the list. It gets 400 to 600 hits a month. So clearly, I am not the only person who thinks that Meomi has changed. 
Since the original posting, I have even had an employee of Constellation Brands (although he did not disclose this fact) leave a comment that the wine has not changed. That is the position I would take too if I worked for the brand. So, I want you to know, I stand by my original post. In my opinion, the wines I refer to in this post have changed. It is not your imagination.
It Happened Before: Folie à Deux's Menage à Trois
I used to drink Menage à Trois in the late 1990s and early 2000s.  Back then it was a red blend only. Yes, it was a superstore wine, but it was from a small Northern California winery that
put out a drinkable red to which folks at the time gravitated.  Because of popularity, it then started arriving in stores like World Market.  And now it is everywhere except at independent wine merchants.
I am not proud, that is what my palate liked. It was simple and jammy with low tannins and acid and very easy to drink. Heck, Gary even drank it, and that is saying something.  It became very, very popular.  Then in 2004, the big boys came in and swooped it up.
Big Boys Swoop In
Trinchero Family Estates, the inventors of White Zinfandel (you know, Sutter Home) swooped in and paid $16 million for it lock, stock and barrel. Now 13 years later there is "Menage à Everything"; Silk, Midnight, White, Rosé, and varietals as well.  They still are offering the flagship three varietal, red blend, but is the same?  In a word, No.  It went from jammy and drinkable to downright sweet and simple.  I do not know this as fact, but I am guessing there is also plenty of added sugar.
It also went from relatively small production to mass production which means that production standards change to meet the demand.   There was a price drop from $12-ish to $8-ish.  And now this wine is everywhere.  Make no mistake this wine is still exceedingly popular, but it is no longer the wine that the two California psychiatrists that owned Folie à Deux made.  I bid you farewell years ago. RIP, Menage. No more threesomes for me, RIP!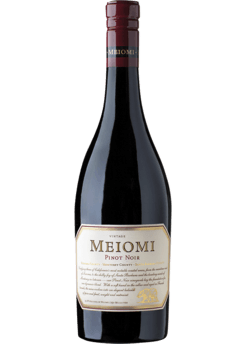 RIP: Meiomi Pinot Noir
I remember the first time I bought Meiomi.  It used to be primarily sold at Independent Wine Merchants, and it cost roughly $22.00 a bottle.  This was in my "I only drink Pinot Noir" days and the owner of the store used to ridicule me because she claimed that Meiomi was not a true Pinot Noir.  Note: In the US a wine can have 25% of another varietal(s) and still be named the primary.  According to my research, Meiomi is roughly 97 percent Pinot Noir, with small amounts of other grapes, including Riesling, Gewurztraminer, Chardonnay, and Grenache, depending on the wine. The grapes were sourced from all over California so maybe that was her issue. I loved it, and her customers wanted it because she sold the crap out of it, even though she was not a fan.
Meiomi Pinot Everywhere and not a Drop to Drink
And then a couple of years ago, it disappeared from her store, and it started appearing everywhere. And again the price was falling fast.  Now it sells for roughly $16.00 a bottle. It turns out, Constellation Brands, a Fortune 500 International Beverage conglomerate bought Meiomi for $315 million. A hefty price for a single brand with no vineyards included in the price. But just like Menage à Trois, and Mark West and many others Meiomi is now mass produced and with that the wine has lost its luster (IMHO). I will never understand, why is it that when wine goes mass market, it turns into a sugar bomb?
Is it possible to make a quality wine and still be owned by a mass market company? Sure, I just wish they would have tried a little harder with these two brands.  Why? Because these two brands helped turn me into the wine drinker that I am today.  This may be the wine snob in me talking, but I do not see them being a stepping stone wine any longer.  While riding its former's coattails,  Meiomi will fetch $16 a bottle but it should sell for under $10 based on the changes in the wine.
Lastly, please allow me to apologize to anyone that currently drinks and likes these wines.  The reason I wrote this post is that I miss the wines that they were.  They are now a different wine under the same name.  If these wines are what you like? Cheers to you!  If you wonder what happened to the wine you used to like? It may be that your palate has changed or more likely that these wines have changed.
Totally Off Topic
I just have to share these pictures of birds in our backyard this summer.  We have been honored to have a mated pair of Painted Buntings and now this week a family of Green Herons.  I just love the animals that come to us because we keep our backyard yard more "natural" with plenty of food and water. I hope these images put a smile on your face as these birds do mine.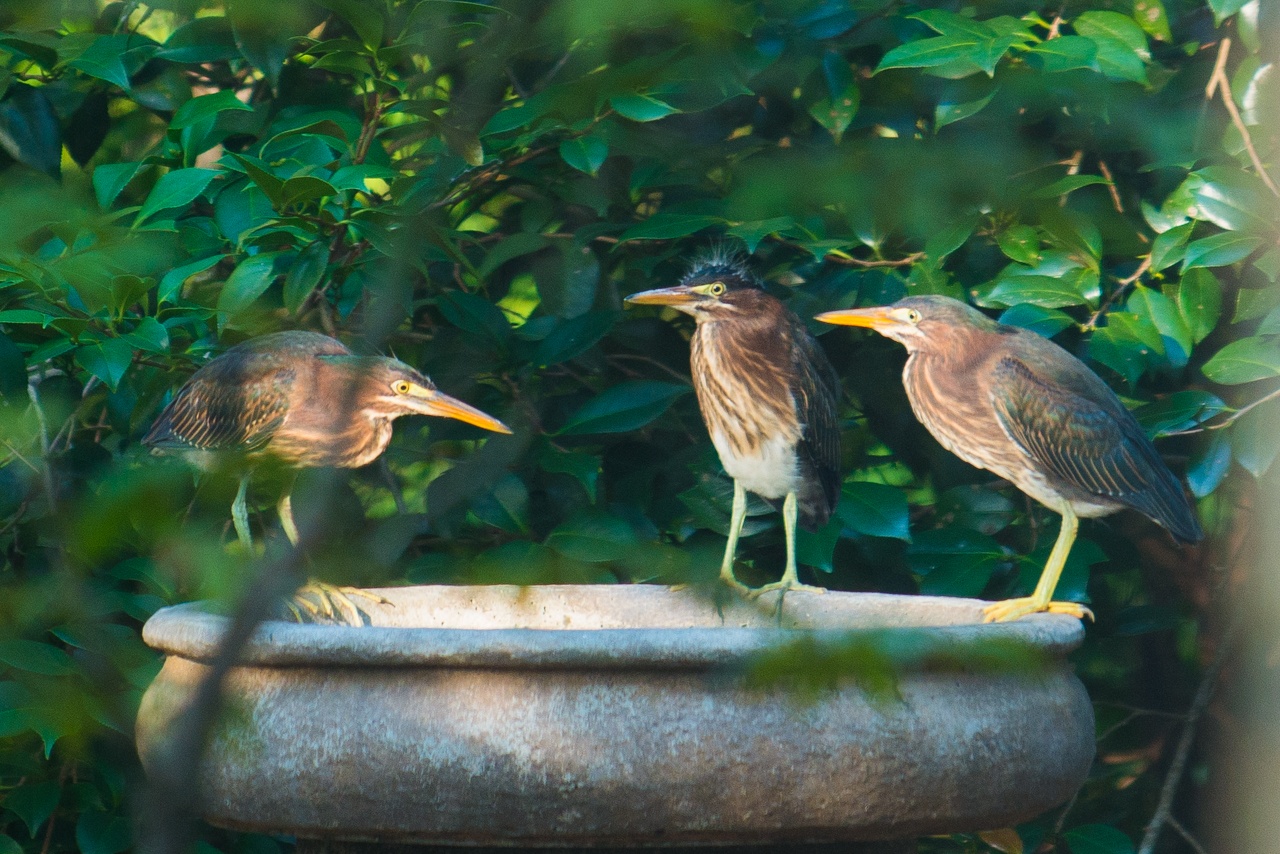 That is all for now.
Cheers,
rick